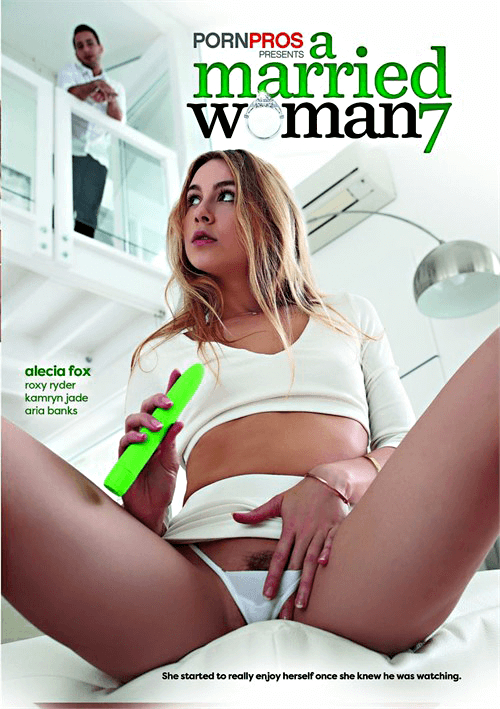 Four luscious lassies get seriously probed in this highly animated title from the good pervs at Porn Pros, with way high points going to 22-year-old beauty (where has she been all my life?!) Kamryn Jade.
And each of these delicious damsels most definitely has something special to offer in this horny in-and-outing. We begin with 22-year-old hottie (and delicious DVD cover model) Alicia Fox getting slammed by some lucky stud in a luxurious-looking, solar-white, up-for-sale home which the couple are basically looking at during open house and wind up sucking and fucking in (and getting the place properly soiled in the passionate process!); gorgeous Alicia giving a deep and attentive suck-off (love her little tits and nips!); looking outstanding with her fine behind during doggie (there's some provocative overhead shots you'll dig here, with plenty of excellent camera eye contact from Alicia); and our major babe really workin' that (understandably!) raging hard-on during cowgirl and reverse-cowgirl; our lucky stud ultimately shooting his jam up foxy Fox's foxhole. Whew!
Next, 22-year-old Canadian babe Roxy Ryder is in a very aroused Christmas mood, masturbating herself (whilst wearing her X-Mas cap) to climax, before a bearded stud arrives (her Christmas present?) to give her the real thing; my favorite moments being when our hired hose pounds the very aroused Rox via both cowgirl and reverse-cowgirl, her ass being well-showcased during the latter position, as it's shot from the male's POV, as he grabs that those bodacious butt cheeks, spreads 'em apart, and lets us fully imbibe of that cute Rox rectum. Sweet.
But my favorite gal is, once again, 22-year-old Kamryn Jade, seeing as she's just so pretty, sexy and perverted; hell, I can't get enough of just looking at her classically beautiful but cute mug; and her body is off-the-scale fantastic; here, first taking a erotic bath (I love how she daintily washes her perfect ass and puffy, similarly perfect pussy), before (all clean but equipped with a truly dirty mind) she meets her male fuck buddy in the bedroom and lets him have her way with this to-die-for babe; rewind-worthy segments being when Kam looks right in the camera while sucking blood-engorged dick; energetically bounces on boy-beef during reverse-cowgirl; ditto for cowgirl (though with this position you get to fully appreciate that magnificently shaped round rump on Kam, as the dude pulls her cheeks apart like they're a piece of angel-food cake, while she moans and sincerely, though wickedly, smiles as he keeps jabbing her with his joy-joint); intense eye contact with us during reverse-cowgirl, while you also get to enjoy Jade's fab face and killer bod; though doggie is the ultimate, as Jade totally loses herself amidst darling pussy farts while being royally reamed; even missionary is awesome, seeing as Jade's figure and attitude are so outstanding (one of those much-appreciated overhead shots is included during this position, with Kam looking right up at us); our girl ultimately — and oh so happily! — taking a major wad o' love in her hair, as well on her forehead, in her eye, upon her nose and chin … And who said romance was dead? Love ya, Kam baby!
Lastly, we have spry, fair-skinned, cute 20-year-old blonde Aria Banks (who may be one of the most petite porn princesses at 4'10"!), here looking particularly amazing during reverse-cowgirl as her ass cheeks and thighs slap upon her stud's groin while she's doing the bouncy-bounce; her male lover taking over soon enough, however, and hammering that hose home; a movie highlight, however, is absolutely doggie style, what with Aria's revolving ass cheeks, Banks butting herself back and forth and fucking dick herself, until our probing penis lets loose and pounds that pussy to near oblivion, including another terrific overhead shot of the action; the ever-moaning and –groaning Banks eventually, after an exhilarating session of missionary, accepting a major blast (pow!) o' jamba juice all over her pretty lil' face.
"A Married Woman 7" is solid gonzo porn, featuring non-stop attractive, easily aroused, lust-loving young female talent; but I do confess to absolutely falling (and rising to the occasion!) for the truly spectacular (from head to toe!) Ms. Kamryn Jade. Excellent stuff(ings) for experimenting couples and hardcore viewers alike.