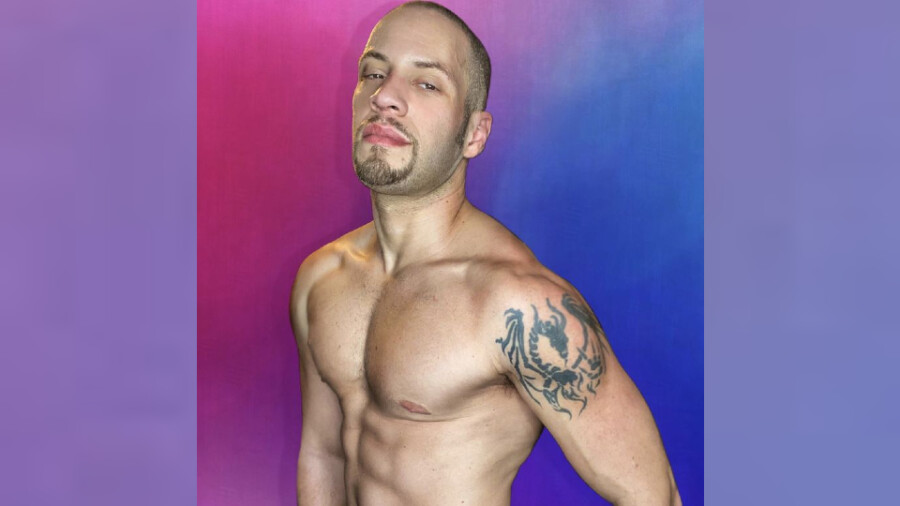 LOS ANGELES — Wolf Hudson is described as "the king of bisexual porn" in a candid essay the performer penned for MensHeath.com that covers his storied career and advocates for bi representation in adult.
"Before I become a porn star, I was living in the Bronx working as a bookkeeper at a button factory. After a merger, the factory laid me off, and I told myself I never want to work for anyone else again," Hudson recalled. "I was perusing potential jobs on Craigslist and came across an ad looking for guys to shoot a gangbang. I figured, 'Why not?' It was fun, and I was pretty good at it, so after the shoot, I entertained the idea of having a full-time career in porn. After a few months of loose odds-and-ends shoots, I decided to move to San Francisco in 2007 to do porn full time. I moved to L.A. two years after."
He cited 2009 as a breakthrough year.
"A bunch of videos I had recorded over the past two years all came out around the same time. Suddenly, I was everywhere," he said.
"While I started my career doing straight porn, I transitioned into gay porn because the pay is much better. Besides, I always liked hooking up with dudes, too," he noted. "I was always sexually attracted to men, women, and all other genders, even though I'm only romantically attracted to women. I just haven't had the same romantic connection to a man that I've had with women. That's why I always considered myself bi, even if I didn't really claim the label until more recently."
He decided against choosing a different name for his work in different genres, which slowed the ascent of his stardom. But wo years ago, a bi clip Hudson filmed for fun to Pornhub "exploded" and racked up over 200,000 views in several days.
"So I posted another bi video and that went viral, too," recalled Hudson. "This is when I really began to claim the label of 'bisexual porn star' publicly… I knew I was onto something. Men and women were craving bi male porn, and it was something that was rarely represented… People want authenticity, and I was giving them that."
Click here for the complete interview on MensHealth; follow him on Twitter here.
Click here Hudson's recent essay for XBIZ, titled "Big Bad Bi: Shattering the Stigma of Bisexual Male Porn."
Image source: Hudson Twitter