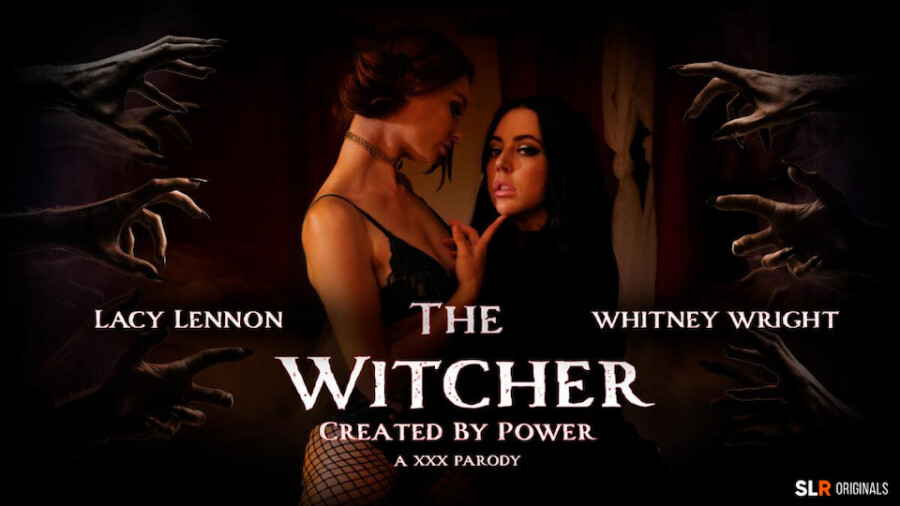 LOS ANGELES — VR studio SexLikeReal has announced the release of the franchise parody "The Witcher: Created by Power, co-created by Alex Nash and Evan Redstar.
Polish author Andrzej Sapkowski's popular "The Witcher" book series has spawned a video game franchise, two TV series and a seemingly endless amount of fan fiction.
"Now, SexLikeReal adds a high-tech porn parody to the list of properties hatched from the fantasy drama," said a rep.
The parody co-stars Lacy Lennon as red-headed siren "Triss," and Whitney Wright as bewitching brunette "Yennefer" and features Ashley Manson, Carmella Clutch and Violet Storm.
Directed by Nash from a parody story developed by Nash and Redstar, this VR porn adventure draws heavily on the love triangle between the lead character "Geralt of Rivia," and his two primary sexual interests, "Triss Merigold" and "Yennefer of Vengerberg."
"I'm a huge fan of 'The Witcher,' particularly the video game series," said Nash. "There's a heated debate in the fan community as to which of the two beautiful enchantresses is better suited for our hero, Triss or Yennefer."
"Thankfully," offered Redstar, "in my version, Geralt doesn't have to choose because he can have them both at the same time in a rapturous threesome that rocks the Continent."
"The Witcher: Created by Power" is shot by Redstar and Nash from Geralt's point of view in high-quality 5K, "so that viewers can immerse themselves in Geralt's fantasy world and get up close and personal with Triss, Yennefer and an orgy of additional sorcerous sweethearts," said the rep.
Nash recalled that behind-the-scenes photos of the starlets in their "Witcher"-inspired costumes prompted a fevered reaction from fans on social media.
"The response was enormous," he said. "We knew that we were offering something fun and special that adult fans of this franchise were really craving. Top-of-their-game porn stars delivering intense performances, great source material to lampoon and cutting-edge VR technology really came together to create a mesmerizingly hot entertainment experience."
Although "The Witcher: Created by Power" is a parody, added Nash, it is "imbued with reverence."
"I'm delighted to play a part in helping fans live out their sexual fantasies with these incredible characters in the most technologically advanced and deeply engaging way," he said.
To watch "The Witcher: Created by Power," visit SexLikeReal.
For more from SexLikeReal, follow them on Twitter.