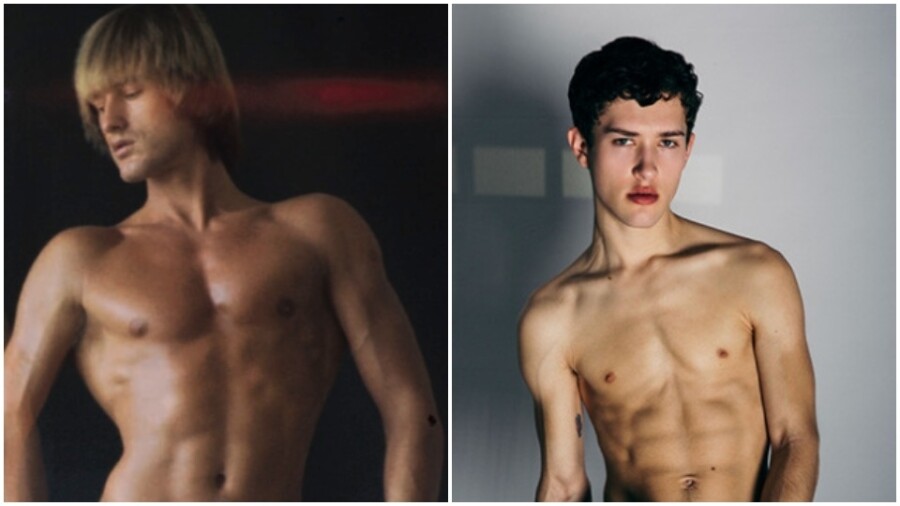 NEW YORK — Interview Magazine has paired CockyBoys A-lister Sean Ford with legendary erotica icon Peter Berlin for an illuminating Q&A now available online.
"Peter Berlin and Sean Ford contemplate the freedom and performance of gay sex," reads the headline to the interview, conducted by Ford.
Berlin was an influencer decades before the term was defined. His erotic filmography was slight — "Nights in Black Leather" in 1973 and "That Boy" in '74 ­— but impactful. (A 2005 documentary by filmmaker Jim Tushinski, titled "That Man: Peter Berlin," has become a cult favorite.)
"The Dutch pageboy haircut. The skin-tight leather pants. That impossible-to-miss bulge. In the 1970s, Peter Berlin became an object of obsession as big — and as larger-than-life — as Marilyn Monroe or Mae West, making him arguably the first openly and overtly gay sex symbol of the modern age," reads the introduction.
"Had AIDS not so horrifically redefined the gay experience in the 1980s — both for gay men and in the way that the larger, heteronormative world acknowledged them — it's entirely possible that Berlin's influence might have sparked a revolution in male sexuality," continues the intro. "Now, some 40 years later, with the persona long retired, a new generation seems to be picking up on the frank, liberating provocations of the queer icon. One such fan is [Ford], who called up the 77-year-old at his apartment in San Francisco to discuss sex, performance and why monogamy is a waste of time."
Berlin notes "stay-at-home" orders due to the pandemic haven't greatly affected his day-to-day routine.
"I've locked myself down already for so long. I don't go to restaurants, I don't go to movies. So my life hasn't changed at all," he relates, laughing. "I am quite lucky in that sense. But you are so young, so you want to go out and you want to mingle and connect. This is such a weird time. I think back to the 1960s, '70s, and '80s, I had such a great time. I would have hated to miss a moment of it. I feel sorry for you young people. But maybe I can cheer you up and give you some wisdom from an old person."
(Ford's reply: "That would be appreciated. This is the first time I've interviewed someone, and when they approached me about talking to you, I couldn't say 'yes' fast enough.")
The men discuss their public personas. "I'm sort of famous, at least in the gay world. Most straight people have no idea who I am. But I am so surprised that as an old man, people know Peter Berlin," the star notes. "But you're not talking to Peter Berlin now, you're talking to the person who played him very well. I miss Peter. I miss him very much."
They also discuss making a career in adult entertainment, "porn fame," marriage and relationships and other related subjects.
Click here for the entire interview.
Late last year, Berlin shed some of his carefully guarded privacy for the launch of a new book, "Peter Berlin: Icon, Artist, Photosexual."
Image source (left): Interview; (right) CockyBoys