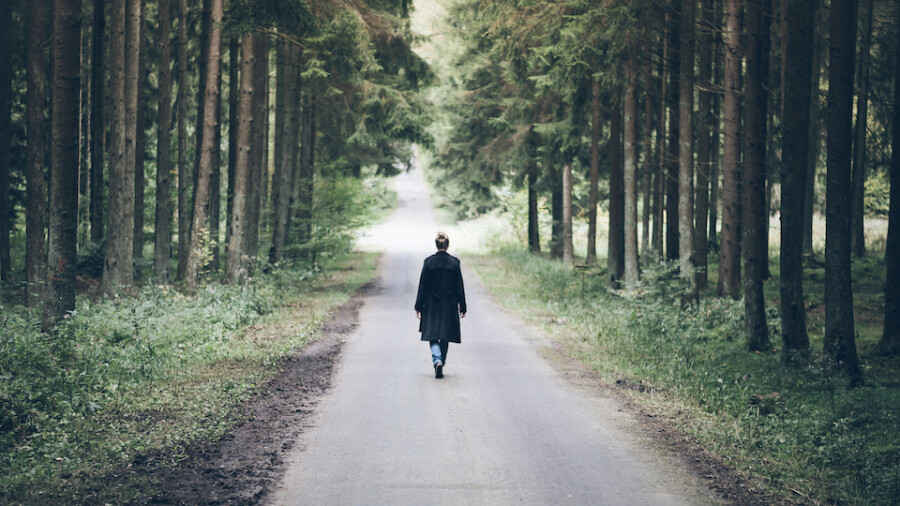 LOS ANGELES — Covering adult entertainment much of the time is no different from covering mainstream entertainment, but occasionally there are situations that highlight the differences between both industries and cultures.
Reporting on the whereabouts or well-being of performers who have deliberately walked away from the adult industry — explicitly telling their porn agents, friends and associates they wished to return to "civilian" life — sometimes brings up such a situation.
Yesterday, a story about the passing of a 20-year-old woman who performed in adult between 2017 and 2019 under the name "Anastasia Knight" — and had been effectively M.I.A. from the industry for over a year — first appeared to be corroborated by the usual, imperfect channels.
Later in the day, some sources who had corroborated the story earlier, including a close circle of "civilian" friends in her hometown, proved to be unreliable.
For adult industry journalism, the case of former performers who choose to go M.I.A. presents a difficult balance between the right to privacy — to be left alone, or forgotten — of those who chose to leave the industry, versus our mission to keep people within the industry informed.
These are difficult calls, made in real time. Sometimes, updating stories on people who might not want to be found (particularly when their hometown, civilian contacts are openly hostile), is not as easy as saying "it was a hoax" or "the person is alive" or "the awful thing didn't actually happen."
This is one of such cases.
Taking Time Off
The last time Anastasia Knight posted from her Twitter account was in May 2019.
Around that time, she informed her last agency, LA Direct Models, that she intended to take time off from performing.
New releases were being promoted starring Anastasia Knight around August 2019 but not much after that.
The Internet Adult Film Database dates her beginnings in the industry to 2017, around the time she was 18, and provides a birthplace in Florida. During the two years or so she was an active performer, she shot for top studios like Tushy, Bang Bros, True Anal, Team Skeet, Reality Kings and many others.
As of yesterday, Anastasia Knight was seemingly retired, with industry acquaintances saying they heard she had gotten married and left adult performing behind. Her previous agent, before LA Direct, told XBIZ he used to talk her frequently for "one, two hours" but hadn't heard from her in a year.
She had gone back to being "a civilian," back to her pre-Anastasia Knight identity.
Then, sometime in the Los Angeles morning, XBIZ received a tip from a performer that another performer had posted that Anastasia Knight had passed away.
An Imperfect Process
Trying to corroborate the tip, we did what we usually do in these situations and checked with her last agency (she was technically still under contract with LA Direct). A performer's agency would have her legal name, allowing one to check with authorities in case of suspected foul play, although it's XBIZ's policy not to publish a performer's legal name.
We also contacted the performer who had reported her death on Twitter. This performer shares a home state with Knight and also had several local friends in common. Despite the Florida birth state on IAFD, Knight had attended high-school and lived in Boise, Idaho before entering the industry.
The performer had seen Facebook posts from Knight's Boise circle of friends that discussed her death, which they claimed had happened on August 12, her body having been found by her husband. The friends reposted an apparent confirmation by Knight's relatives.
While trying to piece together what had happened, we got word from LA Direct that they believed the rumor about her death to be true.
We then published a brief obituary with the following lede: "Performer Anastasia Knight has passed away, industry sources familiar with her career have confirmed. The model, who would have turned 21 next month, had been active in the adult industry since 2017, although she had retired some time before her passing and relocated to Idaho."
Having obtained her legal name from two sources, and links to the Facebook pages of her circle of friends, who appeared to be in mourning for her passing and were sharing specific details with each other, we tried to learn more about Knight and started the (not immediate) process of trying to find some official documents about her passing. This is never a simple task, especially if the police is not involved, as in most deaths were foul play is not suspected.
Our corroboration process of the initial tip is fairly standard for adult industry deaths, especially for people who are not currently active: they usually revert back to their legal names and it's the agencies, current or former, which can usually confirm a passing and get in touch with relatives and people close to the deceased.
The news of Knight's supposed death made the rounds among industry people through the afternoon, with everyone mourning the passing of someone so young.
A Hoax That Got Out of Hand?
Then, at 6 p.m. (PDT), the Idaho-linked performer who had originally announced the death to the industry sent XBIZ a message saying "I'm so sorry. I have no words at the moment besides, what the fuck…" together with a new screencapture being passed around Knight's circle of local friends.
It was a text message, apparently from Knight's brother, saying that his sister was alive and that the whole thing was a hoax that got out of hand.
The Idaho friends who had originally mourned her also appeared shocked by this revelation. For hours, they had conjectured about what had happened to her, with ominous mentions of her husband (or was it a boyfriend? The versions were now contradicting themselves) deleting all her social media, and disapproving of "her past."
Now these people who had known Anastasia Knight as a high-schooler before she became "Anastasia Knight" were wondering what had happened. Had it all been a hoax? A misunderstanding? A prank? The post claiming to be from her brother had blamed "her and her idiot husband" doing this "for attention." But was the brother, who earlier appeared to have confirmed the death, even in touch with her? Wasn't she supposed to be estranged? Nobody was hearing anything directly from her.
Meanwhile, her agency had started to doubt the story — turns out their initial impression had also been based on reports by that Idaho circle of friends, who had appeared reliable because the Idaho-based performed who passed along the tip vouched for their authenticity as Knight's close friends.
At that point, we revised our headline from "Performer Anastasia Knight Passes Away" to "UPDATE: Confusion About Reports of Performer Anastasia Knight's Death," and pointed out that "the Facebook accounts from friends and relatives of performer Anastasia Knight that had confirmed her death to press and members of the industry connected to her career this morning, by this afternoon posted other messages contradicting those reports and claiming the performer has not, in fact, passed."
But proving that someone is alive, particularly if that person walks away from a stigmatized profession to go back to "civilian life" and (maybe) does not wish to be found or be associated with her "porn name," can be even more difficult that confirming a death.
Last Call
Which brings us to the aftermath of yesterday's back-and-forth: We do not know where or how the performer formerly known as "Anastasia Knight" is.
About a month ago, another performer (not the Idaho-based one), who shoots her own content and had kept in touch with Knight, heard from her via Snapchat. The two did a video call, and Knight was very much alive and reporting she was at a vacation destination abroad, married with a kid, and stranded there for the time being because of COVID. She also indicated that she was contacting this adult industry friend somewhat secretively, because her husband did not approve of her career.
That Snapchat account, her friend told XBIZ last night, currently appears to have been deactivated. So are all three phone numbers that her previous agent had used to talk to her for hours.
The bottom line is that reporting industry deaths is always an imperfect process. And this is much more difficult when people walk away from the adult business hoping to blend back into their pre-porn surroundings.
How much probing is too much? We are always careful when we try to get in touch with hometown friends who might not be approving of the industry. Sometimes people want to share information to set the record straight. Other times we get back silence, or — as in this case with a Boise friend who had shared news of her death and her family's confirmation — worse: insulting and derogatory language.
Hopefully the person who once was Anastasia Knight is okay, managing the quarantine in a tropical paradise. If she is, she might want to consider getting in touch with some of the many people in the industry who care about her well-being.
Hopefully whoever started, and then confirmed, the news of her passing regrets this hurtful stunt.
We will continue trying to do our best, making the difficult calls in real time, and updating information as it becomes available.