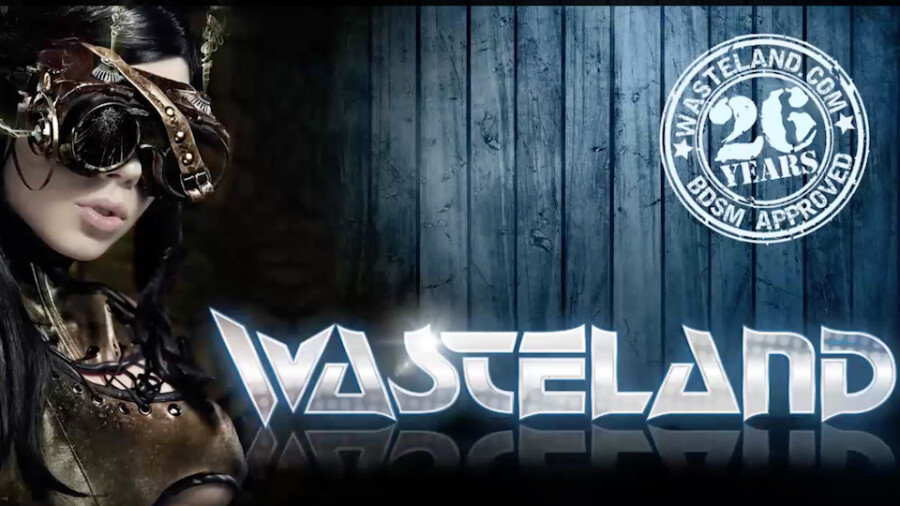 MANCHESTER, N.H. — Wasteland is celebrating its 26th anniversary as purveyors of fetish content under the stewardship of founder Colin Rowntree.
"Once upon a time, in what seems like another lifetime ago, Colin Rowntree was a Fulbright scholar who earned his PhD in music," mused a rep. "He conducted orchestras, operas and ensembles throughout the world before shifting gears."
While the transition from baton to riding crop was not exactly linear, Wasteland, the rep continued, "emerged as 'movement' unto itself in 1994."
During those early days, Rowntree operated various catalog sites for BDSM gear, and soon realized that the consumers of his catalogs were actually crying out for content.
Making the shift from merchandising to content creation, the rep added, "ultimately ignited Rowntree's creativity on multiple levels: from whips and latex, to ponygirl training, Shibari, water bondage — and beyond!"
"Wasteland, the first site of its kind, gave kinky fans a much-needed outlet to explore their fantasies without judgment," said the rep.
Innovate, Innovate, Innovate
Today, Wasteland is a multi-award winning site that continues to treat their members to "some of the most boundary-pushing and exciting fetish niche and BDSM content on the web, all the while maintaining ethical production practices and a firm stance on safe, sane and consensual fun."
Especially in the time of COVID, the rep continued, "it has never been more imperative for adult filmmakers to embrace technology and step outside of their comfort zones".
Wasteland's newest dystopian parody feature, "Pink Mirror," starring Sicilia Ricci, was shot entirely using Skype and POV cams.
"Socially distanced porn production is not only possible, but it opens up all kinds of new mind-warping directions," Rowntree said. "Innovate, innovate, innovate — that has always been my approach to film-making, and it's how I carry onward."
The company is celebrating its latest anniversary in the spirit of the times. While the pandemic makes in-person anniversary festivities unfeasible for now, Rowntree nevertheless plans to "ring in year 26 with gusto and flair."
"Do you have Skype?" he asked.
For more from Wasteland, visit their website and follow them on Twitter.