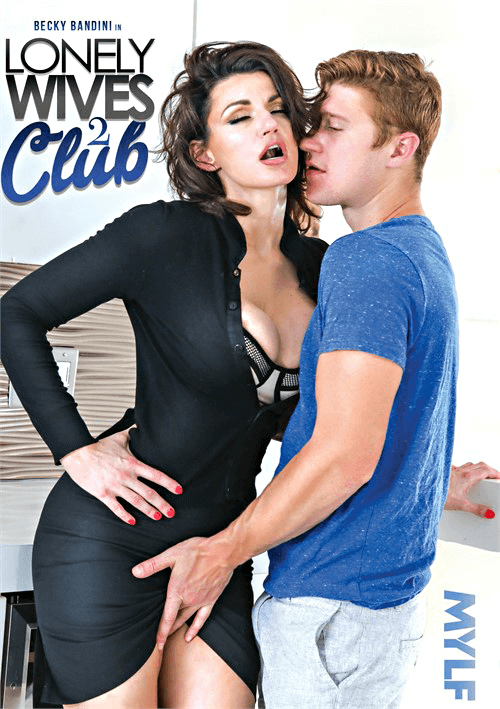 Luscious, horny MILFs — rousingly ranging in age from 30 to 50 — show what marvelous sluts they are in this boner-bursting title from MYLF Studios.
Olive Blu portrays a randy masseuse who gives her stepson, in the form of Bambino, the massage of his life; with thin-yet-big-boobed-and-fine-assed Liv (looking amazing with oil rubbed all over her wiry yet shapely bod) showing her true tramp's colors during a gnarly bj (after which lucky Bambino gets to tit-fuck her), animated cowgirl (check out that sexy, greased-up butt on Liv!), deep doggie (ditto regarding Blu-booty), as well as choice reverse-cowgirl (get a load o' those bouncy Blu boobies!).
Honey Blossom hooks up with a younger dude, Rion King, in his dorm during a bawdy romp; highlights being some moaning, groaning, slamming cowgirl (all eyes on that beautiful Blossom butt), deep spoon (check out those meaty thighs on Honey), and equally probing missionary, Blossom lapping up whatever sperm she can after King deposits a load of lathery love upon her well-augmented chest orbs.
Becky Bandini is a high point here in that she's just so damn slutty and juicy, being somewhat surprised when her stepson, played by Oliver Flynn, fucks the hell out of her in their living room after she gets stuck underneath a coffee table trying to find her wedding ring (so much for wedding vows!), followed by him humping her in their kitchen, then on the living room sofa, with every position being killer; though my faves include Becky's repeated (!) blowjobs (no hands and balls-deep), energetic reverse-cowgirl (love how her ample, sweaty boobs naturally undulate), horny cowgirl (ditto with those large, slicked-down boobs, while her firm but jelloey ass cheeks are also excitedly animated here), and one messy (yes!) pop shot (Ollie getting his boy batter all over her elated face — and I mean all over that sexy friggin' mug!).
Lastly, saucy spinner Tara Ashley (32, from California, and with her own scrumptious stats of 32A-22-34) is cleaning house when her stepson, played by Kyle Mason, pretty much descends upon her (she ultimately digs it); highlights being when Kyle doggie bangs her while the two are standing against the base of a winding staircase, with Tara loving it as Kyle spanks (over and over again!) those sweet cheeks; one deep and saliva-drenched bj, during which Kyle seriously finger-fucks Tara; and pounding (as well as more traditional) doggie on a sofa, twisted little Tara digging some hair-pulling (love, by the way, her jiggling bongo cheeks, as well as how her delicious bod gets all shiny from sweat), with Ky unloading his load upon awesome Ash's ass. "That was better than your dad, by the way," she purrs to him afterwards, with a big wet kiss. Yeowza!
"Lonely Wives Club 2" is filled with terrific MILFs showing that older is most definitely bolder; the best vintage vixen, in my perv's estimation, being the flesh-billowing, seemingly insatiable Becky Bandini, though Liv Blue, Honey Blossom and Tara Ashley (Ms. T&A is most certainly a kinky lil' number!) giving rousing performances, as well. Absolutely worth checking out.