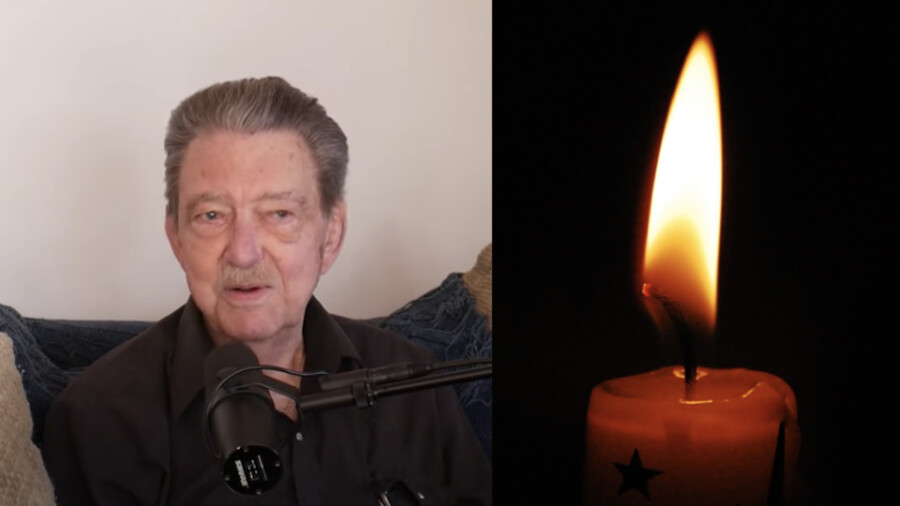 LOS ANGELES — Pioneering adult industry agent Jim South has passed at 90, according to reports from industry figures close to him.
South was in hospice care and his health had been reported in decline, after a recent fall.
Veteran Golden Age performer Christy Canyon posted on Twitter shortly before 4:00 p.m. that "with a heavy heart I just heard my beautiful Jim South of World Modeling has passed today. He was the man who changed my life for the better in 1984 when I was 18. He was a straight shooter who refused to even kiss me as he said it wasn't professional. A kind, gentle soul I [love]."
South is widely considered by industry figures and historians the person who invented and defined the job of adult talent agent during the Golden Age of porn that peaked in the 1980s.
He established the World Modeling Agency in 1976, especializing in "figure modeling, photography and film."
In the introduction to a 2015 interview with South, the leading adult industry history source The Rialto Report described South's stature in the pre-digital porn world:
Jim South didn't act in many adult films, and certainly didn't take part in any sex scenes.

He didn't direct, produce, or finance many movies either.

But if you watch any film made in Los Angeles since the mid 1970s, the chances are that Jim South was intimately involved in who you're actually watching on-screen.

For years his company, World Modeling, supplied talent to the adult film industry. Actresses would converge there from all over the country for a chance to be cast in X-rated films. The agency represented adult stars such as Shauna Grant, Marc Wallice, Ginger Lynn, Savannah, Katie Gold, and Christy Canyon. His office was a hive of activity, always at the center of things. His huge casting calls were legendary, as were the picture books that he meticulously kept with Polaroids of every actress taken on the day they turned up in his office for the first time.
In April, Holly Randall published an extensive, career-spanning video interview with South as part of her "Holly Randall Uncensored" podcast. South had also been recently participated in the ongoing "Once Upon a Time… in the Valley" podcast exploring the career and scandal of Traci Lords, whom he represented during her heyday.
"Jim South — you will always be remembered as the legend of porn agents," ATMLA's Mark Schechter told XBIZ this afternoon upon hearing of his passing.
XBIZ will continue updating this news item as more information becomes available.