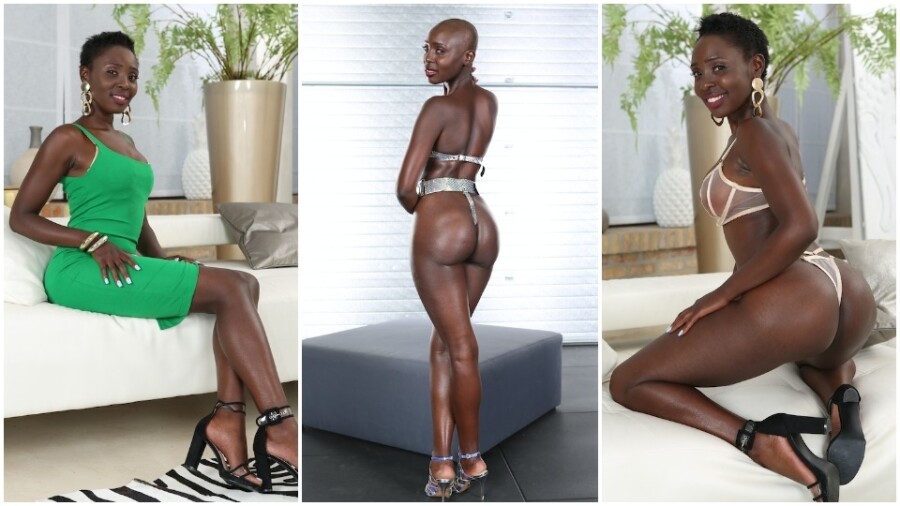 LOS ANGELES — Rocco Siffredi Films and Evil Angel are touting "My Name is Zaawaadi," billed as a "hardcore hybrid documentary" starring newcomer Zaawaadi as she explores "the urges of her heart and the edges of her sexuality." It is the inaugural title from Siffredi's new label and will be available in all formats on Wednesday.
A rep described the title as "the liberating story of a unique African beauty coming out of her shell and fulfilling her most intimate fantasies. Rocco's authentic showcase blends in-depth interviews with raw, graphic sex to capture an intriguing, young talent in an ambitious, hardcore love story."
Cherry Kiss, Malena, Martina Smeraldi and Tiffany Tatum fill out the cast with Oscar Batty, Mike Chapman, Vince Karter and Yves Morgan.
"You have to know that Zaawaadi is a nurse," said Siffredi. "She works at the hospital. But she knew me, because she regularly watches porn with her husband. I saw her picture on Instagram, from Tiffany Tatum, and then when I met her during a POV casting, I noticed she had something special. Very curious, very attentive, very natural, very spontaneous. This kind of girl is not 'contaminated' by porn. The contamination of porn to me is when everything becomes mechanical, so whatever you do, you do without emotions; Zaawaadi was completely virgin on this side. She could not believe that I was working with her — even when we did, she was still surprised and excited, and that's what makes her so special."
Siffredi promptly crafted the showcase around his discovery.
"I like very much the idea of describing the storyline of a person. So we spoke about making a whole movie about her, and I saw how enthusiastic she was," he recalled. "I told her, 'I need some of your fantasies and wishes, so I can make a storyline exactly for you.' So she started to write to me almost every day. I decided to build up a love story between Zaawaadi and Tiffany, instead of a B/G love story. For me, it was much more interesting to see a love story between two girls."
Candid interviews with Zaawaadi and Tatum bookend and appear in the middle of the film.
"My Name is Zaawaadi" open as the title performer has "ventured from a poor village to Europe in hopes of helping her struggling family. Working at a golf course, the young explorer meets hot blonde Tiffany, and they embark upon a passionate affair. The lovers take on Vince Karter in an anal threesome," described a rep.
"They find Martina Smeraldi at a luxurious pool, and three Black studs subject the Italian cutie to manhandling DP. Hot Euro star Cherry Kiss and busty MILF Malena join Tiffany and Zaawaadi for an orgasmic lesbian foursome in which the girls pour creamy milk all over Zaawaadi's dark, delicious body," continued the rep. "Malena and Cherry spring a surprise on Zaawaadi, bringing in Mike Chapman, Oscar Batty and Yves Morgan for a sweaty, wet orgy of sodomy, double-dicking and cum facials. Through lust and love, Zaawaadi's bold voyage enlightens her in ways she never thought possible."
Click here for box art, a trailer and additional details and follow Evil Angel on Twitter.
For domestic sales, contact Rick Porras at rick@evilangel.com; for international sales and licensing, email Alexandra Kelley at alex@evilangel.com.