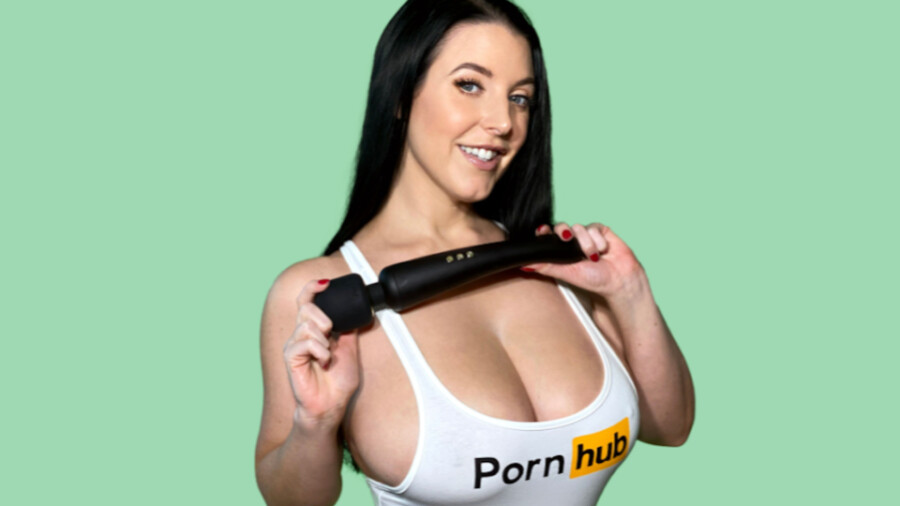 NEW YORK — Pornhub announced today the launch of "Not My Job," a campaign created with ad agency BETC to promote a new and fully redesigned line of Pornhub Toys.
The new line, according to a rep, was "built for stroking, stimulating, inserting and vibrating, all created to enhance solo fun or partnered play."
"Not My Job" sees a variety of phallic and vulvic household objects contesting their roles as makeshift sex toys to the tune of the Blood Hound Gang's novelty tune "The Bad Touch."
The "Not My Job" music video, which coincides with the 20th anniversary of the original track and was directed by Instagram influencer Alice Moitié, features cucumbers, vacuum cleaners, electric toothbrushes and even car tailpipes rapping their woes and advocating for the use of Pornhub sex toys instead.
Based on a True Story
All of the objects found in the video and accompanying digital promo activation are taken from real stories found online, the rep explained.
"We actually did an incredible amount of research for this project," said Creative Director David Martin Angelus. "We scanned hundreds of articles and forums online to find the wildest objects that had been used as sex toys. It's amazing what people will have sex with when there isn't a sex toy handy, especially in the current climate of shelter in place."
The film's director, Alice Moitié, won the 2019 Young Director Award in France and was listed by Elle magazine as one of the 50 young people shaking up creativity in the country. Her photographic work has seen her capture pop stars like Miley Cyrus and A$AP Rocky.
"As a future female leader of the French film scene, Moitié doesn't shy away from sex-positive work," said the rep.
Of the project, Moitié said, "as soon as I heard the idea, and that the client was Pornhub, I was in."
Pornhub VP Corey Price said that "in redesigning and expanding our Pornhub Toys collection, we wanted to ensure our 130 million daily visitors have all the right tools — whether they're enjoying their favorite Pornhub content on their own or exploring their fantasies and desires with others."
"It's time to give household items a break once and for all," Price stressed.
Brand New Toys
A few of the toys included in Pornhub's new collection are Spell, an upgraded version of the bestselling vibrating wand that "works like magic" with a variety of textures and speeds to choose from; the Silicone Cuffs for a sleek, total-control BDSM experience; the Trilogy anal training kit; and the Tighten Up endurance ring to increase male stamina and sensation.
The new toys, the rep added, are "designed for premium performance with powerful yet quiet motors and a modern, sleek finish. All Pornhub toys are USB rechargeable and waterproof, and come in discreetly-branded black and gold boxes. Body-safe, smooth black silicone and gold metallics mean these toys look as good as they feel."
As an added element to the campaign, fans can try to guess one of 250 "household objects you shouldn't use for sex" on the campaign site, for a chance to win a unique discount code for up to 30% off a Pornhub Toys purchase.
The video and discount code game can be viewed at Pornhubtoys.com.
To purchase items from the new line, click here. The collection is also available for sale in select adult stores.