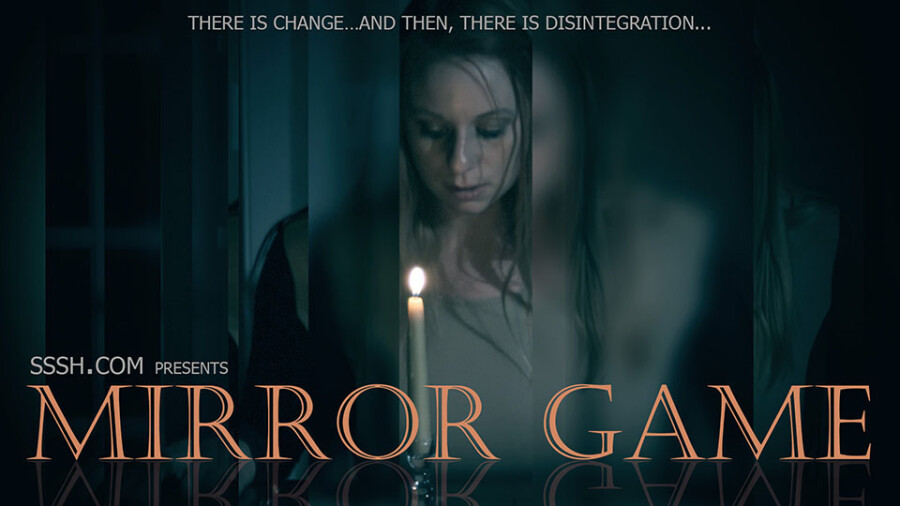 MANCHESTER, N.H. — Sssh.com has announced the release of a their latest supernatural thriller, "Mirror Game," directed by Angie Rowntree and now available via their site.
"Throughout her filmmaking career, Rowntree has never demurred when it comes to exploring the complexities of human emotion, or delving into some darker subjects, such as grief, or even hot-button political issues like climate change," said a rep, who described "Mirror Game" as "a stark departure from her previous work."
"Our member requests are heavily influenced by mainstream media," said the director, "and for the last few years we have been receiving so many requests for post-apocalyptic and supernatural or occult themed thrillers. So I knew I wanted to go there, but I didn't want to end up with just a one-dimensional horror story."
Rowntree described Sssh films as always featuring a strong female protagonist, but with "Mirror Game," she said, "we explore the unraveling of the psyche — and the force that takes over when all control is lost."
Ecstasy and Terror
Screenwriter Sarah Valmont explained that "the experiences of ecstasy and terror are literally mirror opposites of each other, so the process of creating a character-driven narrative with a supernatural edge was equal parts intuition and research."
A former archaeologist and historian, Valmont added that "it is no coincidence that in 'Mirror Game' we are dealing with both a dangerous artifact, and an intergenerational drama."
Rowntree said she did not want to give away too many spoilers, but "when we meet Giselle, played by June Ann, and Michael Korba, played by Rob Gelding, a couple embarking on a cross-country move, there's this ominous sense that they are not the first victims of 'the game' — nor will they be last."
Lead actress June Ann described being immersed into the story. "I loved the experience of being challenged with a character that shifts in emotional response constantly throughout the script," said Ann. "Giselle is complex and has subconsciously become submissive to life over time and it takes a supernatural source for her to fully realize her own hopes and dreams and passions again."
"I think a lot of people will be able to relate to some aspect of Giselle's internal struggle, Ann added.
Rowtree also described "Mirror Game" as the sort of dark fantasy that definitely lingers, thanks to the elements of tone, color, music (which was originally scored) and story that all synergistically work together."
"Above all, we hope fans will be thrilled — and aroused, of course!" the director concluded.
To watch the (NSFW) trailer for "Mirror Game," visit Sssh.com.
For more from Sssh.com and Angie Rowntree, follow them on Twitter.