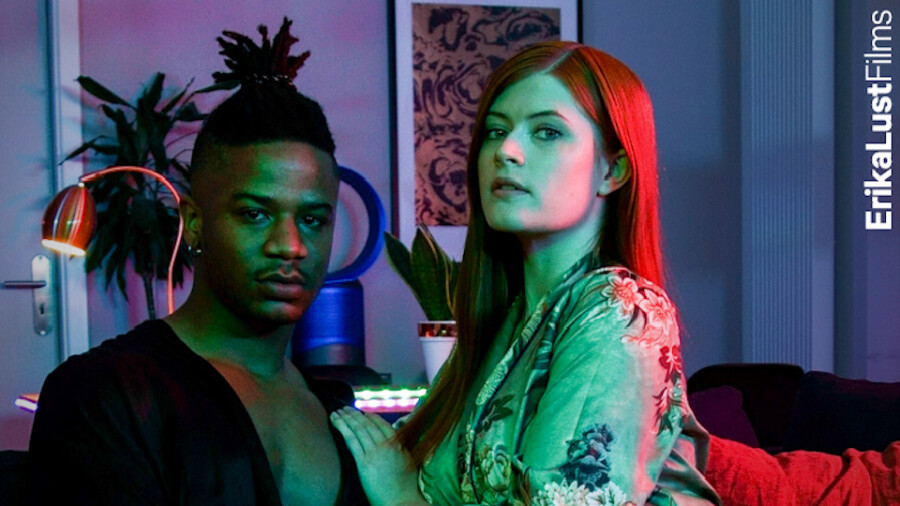 BARCELONA — Erika Lust's XConfessions will be releasing tomorrow the short film "Hey, Siro," directed by Chinese guest director Popo Fan and featuring Lucy Huxley and Romeo.
Huxley and Romeo play "two AIs (Alexis and Sireo) coming to life to share a hot pleasure experience in the human world," said a rep.
Inspired by 16th century Chinese opera "The Peony Pavilion," "Hey, Siro" is described by the company as "an experimental explicit short movie that challenges the boundaries between human and machine by merging them together into sex."
"Through sensual POVs and visual effects, the viewer is captured in a hot, immersive viewing experience," the rep added.
The short film asks questions such as: What does sex mean for Siri? Can AI fall in love with other AI? How would they experience pleasure together and what would their tension look like?
First Chinese Director
Berlin-based director Popo Fan, the first Chinese director joining the XConfessions' community, imagines how smart devices would communicate with each other, have relationships, interact sexually and experience pleasure together.
"Nowadays I see technology stepping more and more into the world of sex, and it's fascinating to think about how this merging of human and machine will shape our pleasure and intimacy in the future," said Fan. "Working with such a great crew made me learn a lot about the importance of female pleasure and the beauty of representing it on screen. I am very grateful to my cast and crew, and to Erika Lust for giving me the great opportunity to release my film on XConfessions."
"I really feel like we can save the world with porn!" Fan added.
Erika Lust described "Hey, Siro" as "Spike Jonze's 'Her' just got erotic."
"This is a sexy and interesting erotic short film by first-time XConfessions guest director Popo Fan, which was shot in Berlin with two of our favourite performers Romeo and Lucy Huxley," Lust added. "Step into this futuristic fictional world and experience pleasure alongside your smart devices. Warning: prepare to look at your tech differently after watching this."
To learn more about "Hey, Siro," visit XConfessions.
For more from Erika Lust and XConfessions, follow them on Twitter.