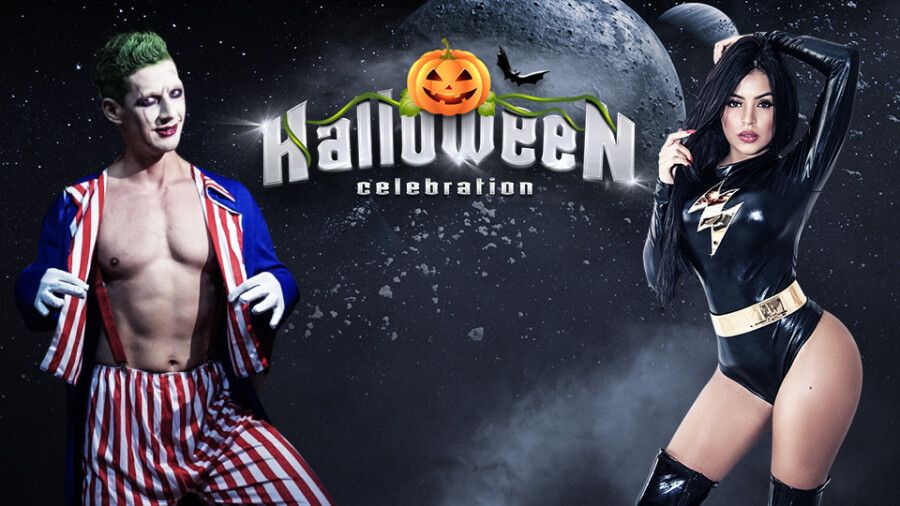 WESTLAKE VILLAGE, Calif. — Flirt4Free has released details for its "thrilling" new "2020 Halloween Celebration" with over $20,000 in prize money.
"While popular Flirt stars vie for titles like 'Miss Flirt of the Year' and the 'King of Flirts,' they can compete for even more cash in a variety of sexy, spooky competitions," a rep explained.
"First, the 'Great Pumpkin Hunt' is back to headline the promotion. Fans can send their masters and mistresses of the dark flirty Halloween pumpkins inscribed with sexy, spooky and seductive messages," noted the rep. "The top male and top female model who hordes the most virtual squash will earn a $1,500 cash prize and be crowned the 'King' and 'Queen of Halloween.' An additional $1,500 will be awarded to the models who spread their All Hollows spirit and snag squash from the highest number of unique site members."
Fans of cosplay and role-play will be treated to six consecutive days of costume contests.
"Viewers can cast one free daily vote per model from a chatroom's 'Pumpkin' panel, and elect the disguises they find most stimulating," the rep continued. "The three cam guys and three camgirls with the most votes will win $200, $150 and $100, depending on where they place. With multiple ways to win, and with the massive 'Flirt of the Year' competition running parallel, members should expect a chilling, thrilling final week of October."
Jamie Rodriguez, director of product for Flirt, expressed excitement over the Halloween content possibilities.
"When Halloween comes, it's hard not to dip into every chatroom and check out the creativity on display from our performers," said Rodriguez. "It's like going to a masquerade ball without leaving your chair. But beyond the costumes, some of the decorations are breathtaking. Some models create whole themed Halloween scenes for their performances. Our fans love the immersion."
Flirt is also inviting models to participate in the spooky festivities via Twitter.
"Flirt will tweet out instructions for this year's 'Spooky Selfie' contest on October 30," said the rep. "The three in-costume selfies with the most likes and retweets will win $100 on November 1."
"And finally, performers can also play trick-or-treat with their fans," the rep concluded. "For no charge, virtual candy can be sent to the members who ring their bell as a fun way to show their appreciation."
Find "2020 Halloween Celebration" and "Flirt of the Year 2020" at Flirt4Free.com for additional details and follow the company on Twitter for the latest updates.
Click here for affiliate promotion details; performers who wish to join the network can find details here.