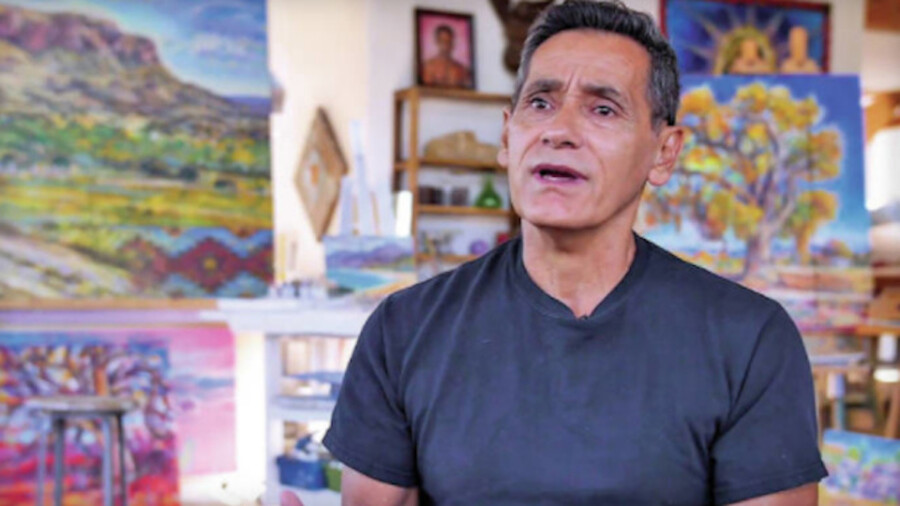 SANTA FE, N.M. — New Mexico artist and activist Roger Montoya, who had been targeted by a stigmatizing campaign by a local conservative blog that revealed he had performed in adult movies in his youth, has won a seat in the New Mexico House of Representatives following Tuesday's election.
As XBIZ reported, right wing website Piñon Post published in early October an unconfirmed rumor identifying Montoya, who was the Democratic candidate for a Northern New Mexico state House seat, as someone who once performed in gay adult films under the names "Joe Savage" or "Eric Martinez."
Montoya later confirmed via his Facebook page that "he appeared in pornographic films when he was a struggling college student nearly four decades ago," the Santa Fe New Mexican reported.
According to the results from the New Mexico races reported today by the New York Times, despite the nationally publicized outing of his sex work background, Montoya defeated his Republican opponent 57%-43%.
The Chairman of the Republican Party of New Mexico, Steve Pearce, had vocally attempted to pressure Montoya to drop out of the race after the conservative blog reported the rumor.
Tuesday's victory makes Montoya New Mexico's first openly LGBTQ state House member.
An Artist and Activist
The 59-year-old Montoya is an artist, dancer and longtime community organizer who leads local youth center Moving Arts Española. Montoya has received accolades from The New Mexican, CNN and other organizations for his work in HIV prevention.
"I am not proud of that choice, as I was young, and naïve," Montoya wrote last month. "But those experiences helped me to understand the exploitation young people face."
"Those experiences do not reflect who I am, and they are insignificant in the scope of my life's work, yet they helped inspire my dedication to my community and the work I do to make sure that youth have opportunities, support and confidence," he added.
Montoya's statement explained that at age 22, in the early 1980s, he was "a modern dancer and performer living in Los Angeles. I worked hard to earn my own way, never relying on anyone else, including my parents. I was auditioning for commercials and doing my best to succeed. Among those choices were two adult films I acted in as an adult, with other adults, in a very different environment and time."