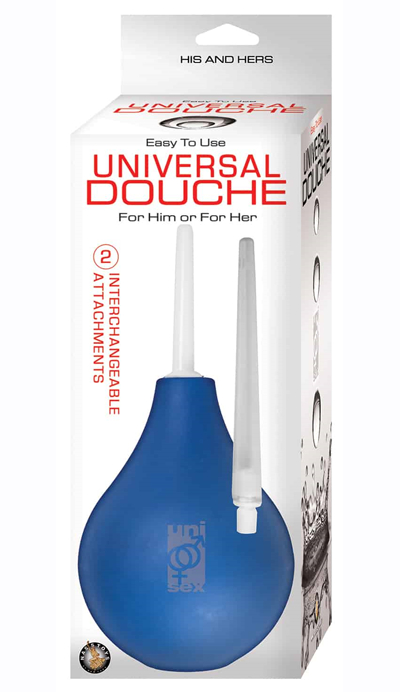 When you want your anal activities to be sphincter sparkling clean without that pesky poop interfering with the magic moment, grab the Universal Douche by Nasstoys. The just-squishy-enough bulb has two, slender nozzles that are not intimidating in length or width so even the most nervous novices can safely slide them inside without pinching or pain.
The package has a lovely "unisex" logo on it allowing it to shy away from the typical gay men's packaging – as if they're the only ones that use douche prior to anal sex.
Oh, "douche" means "shower" in French and how it was co-opted to be used for internal cleaning beats the shit out of me.
For more information, contact Nasstoys: