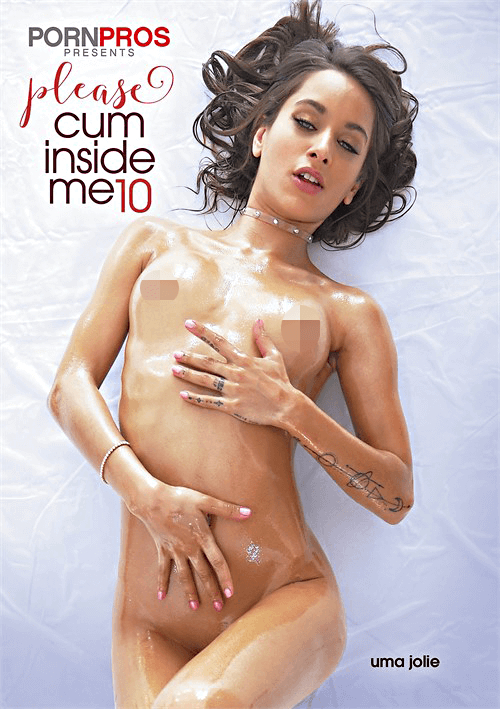 Girls get oiled up on the outside, then all liquid-y on the inside in this rockin' creampie gonzo from Porn Pros, with each of the four foxes being pure porn fodder, especially (one of my all-time faves) the gorgeous, ever-horny Uma Jolie (who graces the DVD's boxcover for a damn good reason), with tasty twats Piper Perri and Zoe Bloom very close behind!
Blonde pixie Piper Perri (who looks like she could be Lexi Lore's twin sister) is the first spinner up, getting all greased down, and proudly showing off her marvelously puffy pussy before some lucky dick gets to really bang the hell out of it. You can just imagine her pussy being so tight it'd break your dick off like a popsicle. I also totally love her little titties and nice, round rump. Pipe, for the record, is an excellent cock-suckette, while being pretty amazing in each and every one of her positions, what with that taut little body. Doggie, however, is really grand, though missionary with this outstanding cutie is oh so dick-hardening, with her intense eye contact and dreamily-getting-fucked expressions. I also dig the high overhead shots used with our foursome of girls; little Ms. Perri looking right at the camera in one such neat shot as she's potently penetrated via missionary. And, man, is this chick energetic during cowgirl, bouncing on that boner like it's a pogo stick; really grinding away, too, with the stud depositing his sperm up into her during this same rowdy position; Lexi scooping some out and eating it. Love this little hussy!
Zoe Bloom has a fantastic smile, pretty face, lush bod and great attitude; and I just adore the way she looks at the camera during one of those overhead shots as she's deepthroating and getting face-fucked; while she looks amazing during reverse-cowgirl, her succulent body all oiled up and all the more tantalizing, while her pert titties are right up there with Piper's; cowgirl giving you a stupend-ass view of that fantastic fanny that's just so delicious-looking, making it a show-stopping sequence in the entire gonzo, as she bounces and grinds away (like Piper; thanks to good direction, obviously). Geezo! This girl could kill a guy in bed, she's that good in the sack. And we get another one of those high overhead shots during doggie, with Zoe looking up oh so passionately at us, as she gets more oil squirted on her while her cunt is seriously speared. Actually, the closer side-view of the doggie action is even more volcanic. Missionary is just as boner-eruptive, as our thin, wiry, but luscious Ms. Bloom gets way into the action, insanely rubbing her clit before her stud blows boy batter up her vadge, our girl beaming as she tastes what spunk she can scoop out.
Rebel Lynn is fun to watch get her curvy, slicked-down little bod pounded silly in a portable swimming pool (sans water), but it's Um Jolie who really rounds off the movie, being another spinner with a world-class juicy ass; and, hell, there's not a bad position with Uma, though doggie and cowgirl are out of this world with that killer bod and booty; however, you're in for a treat with spoon a la Uma (that ass is off-the-scale!). Missionary is equally awesome, with Jolie's tight figure, incredible face and intense eye contact. "You better fucking come all over my pussy, baby… you're so fucking deep," she purrs to her penetrator, with the dude soon squirting slime onto her pussy, much of it dripping into her gaping hole. And check out Uma's drunk-from-sex eyes as she shakes her cum-laden pussy into the camera. Umphhh! She's the best!
"Please Cum Inside Me 10" is absolutely worth checking out thanks to the looks and lust of super, salacious starlets Piper, Bloom and (va-va-voom!) Jolie; all of these lust bunnies totally killin' it in this marvelously wet and wild creampie X-trava-gonzo.