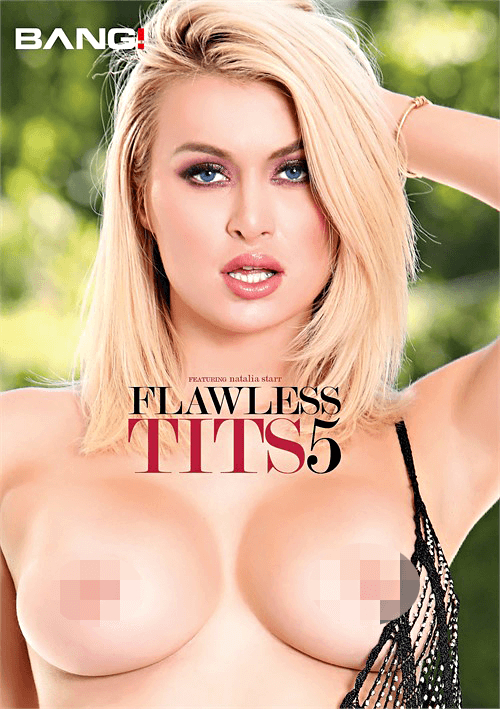 Flawless fun bags abound in this Bang title, indeed, with each of the four featured luscious young ladies being amazing to watch in action — not just shaking their tits and ass, but sucking and fucking cock with raunchy relish. Yeah!
August Ames (sadly, no longer with us) looks extraordinary, with a perfect pair of chest orbs, delicious derriere and sweet face, while fucking like an absolute demoness, here hooking up with the ever-romantic Manny Ferrara; with Ames' best positions being reverse-cowgirl and missionary (wherein we get to fully dig those circulating boobies and that pretty face, complete with a rockin' pair of full lips), as well as cowgirl (watch those big butt pillows billow!). Miss you, August baby.
LaSirena69 possesses her own brace of super all-natch breasts, as well as one large, succulent, superior posterior, here giving it up to another true romantic in the field of smut, none other than the one, the only, the ubiquitous Mick Blue; with Siren first getting righteously face-fucked, afterwards truly shining with that marvelously floppy, sloppy ass during cowgirl, reverse-cowgirl (shot as cowgirl) and doggie; while she also eats man-ass (whew!); her marvy mams, however, really undulate during reverse-cowgirl (amazing spring action there, Sy), missionary, and spoon. Sy ultimately enjoys a good cum-creamin' on her hungry tongue. And don't you just love the ripped-up black fishnet stockings? — on Siren, not Mick.
Gabbie Carter also flaunts quite the amazing rack (love the large, puffy areolas), while her face and fanny are damn awesome, too, with Gab getting a dose o' dick here from none other than veteran vine-wagger Mr. Pete; Carter giving a terrific bj, with plenty of saliva (love how her tits hang and undulate, umphh!), while her bodacious boobies bounce wildly during doggie (she likes getting spanked, by the way), reverse-cowgirl (which does seem to be the key tit-circulating position in FT5), and a side-ways alternative to reverse-cowgirl (more fun-bag floppin'); Gab eventually taking a deluge o' Petey pud paste in her way-cute face, particularly in the eyes, with the ever-chipper Carter taking it in stride and laughing it all off. Good girl!
Lastly, in another climactic FT5 sequence (right up there with Gabby), busty blonde babe Natalia Starr (on the DVD boxcover for good reason!), her own superb chest, and killer ass are all superlatively spotlighted; with Nat and her priceless pair paired up with a fella who really knows how to face-fuck gorgeous Starr, going balls-deep numerous times, our girl producing sundry stringers; Nat truly looking fantastic during doggie (those ass cheeks wibble and wobble like mad!), ditto for cowgirl, while her breasts are the best in the West during (you got it) reverse-cowgirl and missionary (the dude goes incredibly deep with his dick-dunking during mish), Nat eventually giving us a return to doggie (such a magnificently structured ass!), with Starr doing all of the back-pumping herself (and enjoying an occasional butt spanking!); our vivacious vixen soon taking a gooey load, which drip-drip-drips like custard from her smiling lips right down onto her hellacious hangin' hooters. Nice.
If you enjoy great-looking, delightfully slutty young women with all the right curves, including awesome boobs big enough to fuck (yes, each of the lads bangs his gal's kick-ass cleavage), then you're gonna fall in lust with "Flawless Tits 5" … way high points definitely go to absolute stunners Gabbie Carter and Natalia Starr for their energetic, extra-passionate performances via tongue, throat and twat. Love ya, ladies!