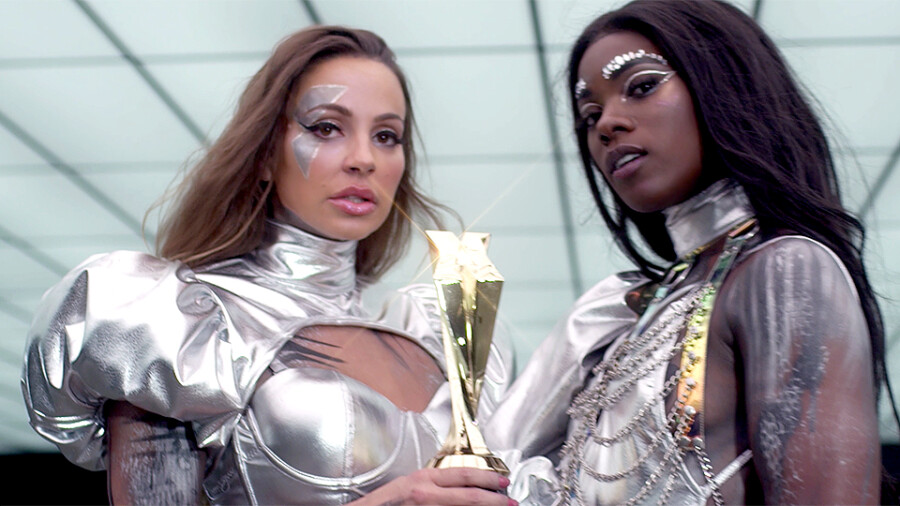 LOS ANGELES — After nearly a decade in the adult entertainment industry, Abigail Mac and Ana Foxxx have each starred in more than 500 titles, signed coveted brand endorsement deals and won numerous awards, dazzling their legion of fans around the globe.
Now, they ascend as superstars to co-host the adult industry's biggest night, the 2021 XBIZ Awards on January 14, presented by MyFreeCams. In this climactic finale to a whirlwind XBIZ 2021 virtual trade show, Mac and Foxxx will bring their signature sizzle to XBIZ.tv before a live worldwide audience, as nominees are crowned with the most prestigious symbol of success.
"I am so thrilled to be co-hosting the XBIZ Awards with Ana Foxxx this year!" Mac exclaimed. "It's a dream come true and I get to experience it with one of the dopest ladies in the industry today. I hope you all are ready for this! It's going to be epic!"
"I'm beyond honored to host the best awards show with one of the best performers I know, Abigail Mac," Foxxx enthused. "Thank you so much XBIZ for giving me this opportunity. I've watched these stars grow and work hard for their accomplishments, so to be able to host awards in their honor truly means a lot to me. I've had the most fun keeping this a secret!"
For years, these iconic performers have lit up sex scenes with acrobatic finesse, while stirring viewers' hearts whenever the roles they play demand charismatic acting chops. They have also sculpted their warrior-goddess physiques with the disciplined artistry of athletes, gracing box cover after box cover across all major studios, from sizzling all-girl action to all-out group sex.
Meanwhile, as their millions of social media followers grew year-after-year, Foxxx and Mac have channeled their adoring fandoms into lucrative content platforms, satisfying their insatiable hunger for intimacy and authenticity.
Yet even amidst the demands of juggling so many nonstop opportunities, they have always taken the time to fiercely advocate for the rights of adult talent, lifting up newcomers and inspiring veterans with equal measure.
In essence, Foxxx and Mac are as close to perfection as this industry gets, though they remain supremely humble and approachable, openly sharing their emotions and vulnerability.
Now, they are poised to rock the XBIZ Awards with the kind of classy and light-hearted fun that only they can truly deliver, in what is sure to be a historic broadcast this January.
For more information about the 2021 XBIZ Awards, click here.