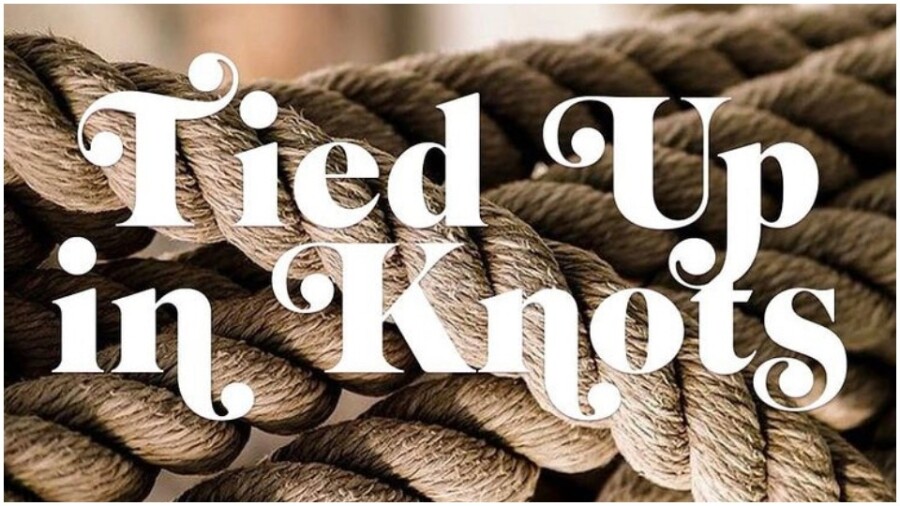 LOS ANGELES — Starring adult actress Olive Glass and helmed by an award-winning, female-led crew, "Tied Up in Knots" is a forthcoming short film that recently launched a crowdfunding campaign with the goal of "representing in cinema what the BDSM community has been waiting for."
"Tied Up in Knots," as a rep told XBIZ, "has the ability to connect with the hearts and minds of people and empower them to look at their relationships and BDSM in an authentic, new light, all while being romantic, funny and relatable."
Behind the camera, the film is being produced by Teresa Krosse, written by Olivia Senecal and directed by Anna Salinas, with Colin Pierce as the cinematographer and executive producer.
As stated on the film's Seed & Spark campaign page, "'Tied Up in Knots' is helping change the narrative of BDSM. No more unethical dramas where kinky people are portrayed as mentally ill or deviant. In this film, we invite our audience to see kink as a loving, playful lifestyle that strengthens partnerships and enhances the health of relationships."
"As mainstream Hollywood continues to perpetuate the stereotype that BDSM participants are disturbed and off-kilter, the short film 'Tied Up in Knots' is challenging that narrative," the rep told XBIZ. "Made by people who are active in their BDSM community, the script re-examines the insecurities surrounding what BDSM is and represents the lifestyle in a true light, with a focus on consensual play, open dialogue, and to be unapologetically one's self, even when that includes being… tied up in knots."
The production team is also working with the nonprofit Threshold LA to co-host several community engagement opportunities for their campaign supporters. Based in the Los Angeles BDSM community, Threshold is dedicated to exploring and educating people on informed, consensual BDSM and kink.
"This film is important because it diminishes the stigma around kink and gives a heart-to-heart to those feeling ashamed or nervous about their desires to participate in BDSM," Krosse shared. The film "showcases that it is a common desire and can be a wonderful addition to a loving, committed relationship."
When production wraps, the production team told XBIZ they intend for "Tied Up in Knots" to make its way through film festivals in the U.S. and abroad by focusing on short live action film categories.
For additional information about "Tied Up in Knots," visit the Seed & Spark campaign page and email tiedupinknotsfilm@gmail.com.